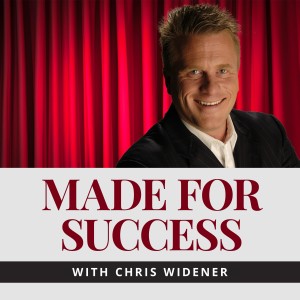 Welcome to the Made for Success Podcast Show with Chris Widener.
The Made for Success podcast shows includes captivating interviews with celebrities, professional speakers, authors and business leaders.  Join New York Times best selling author Chris Widener, as he conducts interviews with some of the most interesting people in the field of personal development.
Stay up to date on the most recent podcast episodes and check-in periodically for special offers on audio programs designed to build your personal and professional success.