Chris Widener's Best Seller book publishing program – NOW is the time to write your book!
Get Published with a Pro
Get Coached by New York Times Best Selling Author Chris Widener

Dear Author to Be,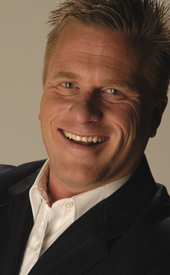 What would your life look like if you were a thriving author? For many, it seems like a far off dream. If that sounds like you, I know just how you might feel. I felt that way before too.
But then I found out it doesn't have to be that way. There's plenty of room at the top.
After all, every Best Seller List has someone in at the top of the list. A best seller list wouldn't be a list at all if there weren't any names on it. Why couldn't that name at the top be yours?
Hi, I'm Chris Widener, New York Times Best Selling Author of The Angel Inside and world traveling professional keynote speaker. I used to dream of being a Best Selling Author, but I just didn't know how to go about it.
Until one day I discovered the key. I must confess, having my name at the top of the Best Seller List opened up doors for me that I didn't even know existed.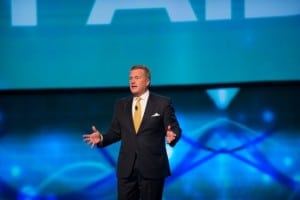 Now I'm asked to give speeches at events across the globe, rubbing elbows with the world's elite, and commanding big paychecks for my one-hour talks. One day I find myself speaking internationally and the next in major cities in North America…and the 5-star accommodations are always phenomenal.
All of this has happened because my book The Angel Inside hit the top of the Best Seller charts.
What's it like to be a Best Selling author? I have to say, it feels great!
But I have news for you.
If I can do it, YOU CAN DO IT TOO!
You see, it wasn't always this way. Like many people, I started out in life with some real hardships. My father died when I was very young, leaving my mother to struggle alone trying to raise a family.
We lived in a small town in the Pacific Northwest amid the dying lumber industry. Jobs were scarce, and I just didn't have a lot of opportunity growing up. But I always dreamed of being an author and using my ideas to influence people – to change their lives in a positive way.
One simple idea changed my life.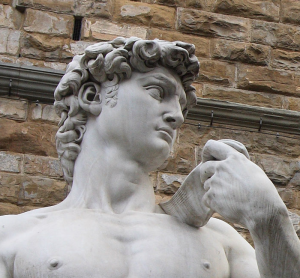 Years later, I read something that haunted me. I just couldn't get it out of my mind. It was about the artist Michelangelo and his famous marble statue of David.
You see, where most people saw an enormous slab of marble, Michelangelo saw the statue it contained inside. All he did was chip away everything that didn't look like David!
After I read about Michelangelo's vision, the thought I couldn't shake was that people are like that. We all have inside of us a work of genius, just waiting to get out.
The idea spoke to me so deeply that I just had to write it down. One thing led to another, and soon I had a book.
The next thing I knew, it was selling – and I mean fast! My book The Angel Inside got to the top of the Best Seller list, and the world started to look very different for me. Now that I know how it works, I can help other authors enjoy that same kind of success.
Real Publishing Success, And the Money That Goes With It, Takes a Coach

This year is the perfect year to get started on that book you've always wanted to write. But you don' have to do it alone.
Let Chris Widener guide you each step of the way – from developing the perfect idea to writing a masterpiece.
Writing your book takes persistent effort, time, and an investment of the heart. But the sad fact is, once you're done writing your book, you've completed only about 10% of the job.
Did you know that 90% of all books written last year barely sell 100 copies?
Getting a book successfully into the marketplace is like taming an octopus. It means organizing a whole lot of wiggly parts into one elegant whole. This is where most authors fail.
As an author, your talent rests in crafting your book. It's not about the thousand and one details involved in publishing it, promoting it, and collecting the royalties. This involves a sophisticated skill set that few people possess. But the Chris Widener book publishing system covers all these details for you.
Market Research Is at the Heart of Your Book's Performance
When you add to the challenge of writing a great book all of the complicated details required to get your book on that coveted Best Seller status, the task is truly overwhelming.
In fact, we have a team of 10 people who handle this part. So how could you expect to handle all these details in a professional way by yourself? Unless you have a highly qualified team of professionals on your side, your chances of becoming a Best Selling author are slim.
When You Hire Professionals, You Get Professional Results

Don't Waste Your Time and Talent on Book Publishing
Methods that Just Don't Make Money
There are loads of sales manuals and coaching programs in the marketplace, aimed directly at authors who are ravenous to get onto the Best Seller list.
Many of these packages recommend writing and publishing a book series. Some of these manuals are even best sellers themselves, and tons of coaching programs are offered by celebrity marketers.
But do they work?
Let's put it this way. If you're promoting your book, you're not writing your next one. And the odds are high that you're doing something less than great, diluting your talent, and dropping the ball. You simply don't know what you don't know.
You're competing with authors who DO have a team of seasoned professional promoters behind them.
I speak from experience when I say that getting help from the right source means all the difference between success and failure.
Just in time to support your goals, you can get the Chris Widener Best Seller Publishing Package for $25,000.
$25,000
This is a Limited Offer to just 6 authors!

Just 6 Authors
Will Get our Exclusive Best Seller Campaign Service,
available only from Made For Success Publishing…



With the Chris Widener Best Seller Publishing Package, just look at all the services you get for your book production:
Foreword written by New York time Best Selling author Chris Widener to give your book credibility
Print Edition of your book for maximum credibility
eBook Edition of your book so you can reach people in 100 countries
Audiobook recorded by professional voice-over artist so you get true sales leverage
Professional editing of your manuscript to give it a gleaming polish
Stunning cover artwork to position your book in its best possible light
Expert book description copy writing to entice your readers from the word "Go!"
Publishing expertise on crafting the perfect book title for ultimate sales appeal
Plus your book will receive these personalized marketing services:
Endorsement from Chris Widener's network of Best Selling authors and keynote speakers
Marketing Launch package including our very own Amazon Best Seller campaign
Multiple posts to Chris Widener's massive social media network with more than 120,000 subscribers!
Promotion in the Made for Success newsletter
Conference calls with Chris Widener to discuss your ideas and philosophy
Guidance from Bryan Heathman, book marketing and publishing expert
All This for Only
$25,000!


Here is what you get – your Book In all 3 Major Formats
Audiobook, eBook & Physical Book
Foreword by New York Times Best Selling Author Chris Widener:
Endorsement from Chris Widener's network of Best Selling authors and keynote speakers:
Stunning cover artwork:
Work with the Made for Success publishing experts with their proprietary system to craft the perfect title for your book:
Marketing Launch package including Amazon Best Seller Campaign:
Multiple posts to Chris Widener's powerful social media network:
Plus…
Editorial review of your writing
Professional editing to your manuscript

Expert product description copywriter
Promotion in the Made for Success newsletter
…and so much more!
At this point you may be wondering, "Does this really work?" The answer is an unqualified…
YES!
You really can be a Best Selling Author.
Let Chris Widener guide you on this quest!
Only $25,000!
Learn More to Get all the Facts
To your success,
Chris Widener
Best Selling Author & Keynote Speaker
P.S. – Remember, this special offer is only open to qualified authors and speakers. Lock in this deal now before it's too late!
P.S.S. Are you "all in" and want to get started tomorrow? Secure one of the 6 spots with a deposit by clicking here.