Is there a secret formula for Leadership? No, it's not really a secret.
Being an exceptional Leader requires passion, commitment and intuitive vision. In a word, it takes heart.
If you have a passion for the thrill and independence of being a Leader, plus you have the commitment to follow through on that passion, here is a breakout formula that can take you wherever you want to go. Falling in love with your future is as simple as letting your heart lead the way.
Research
First you have to know where you're going, so research is key. Find a successful cause or company similar to the one you envision leading. Study how it started and how it grew.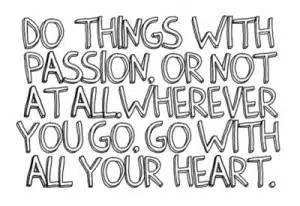 Next, learn all you can about the Leader behind it. Pick apart the Leadership style, and see if you can ferret out the steps or elements involved.
Devour books and publications related to your Leadership concept. Talk to other Leaders and ask them about their best practices.
Vision
A successful Leader is a bold visionary, seeing what others cannot. You have to be willing to follow that vision despite naysayers.
Many Leaders never finished college, but that hasn't stopped them. Some visionaries started small companies that grew into large enterprises, such as Dell Computer. Other captains of industry chose to stay small, like your favorite neighborhood bistro or that consulting firm your friend owns in Kansas City.
Regardless of the size of their teams, they've all relied heavily on their vision – not necessarily on an MBA program.
Leaders handle ambiguity with ease and are fearless pacesetters. They get a thrill out of leading the way into unfamiliar territory and thumb their noses at the word "failure."
Let other people manage the details for you, but keep a tight hold on your vision. You must be the guiding force that inspires your people to follow that vision. Shoulder the responsibility for the outcome, and hold yourself personally accountable. Let your passion for your cause show you the way. Focus on the big picture and trust others to focus on the details.
Strategy & Action
When you know where you're going, the only thing missing is the strategy for getting you there combined with the courage to act. But this is no small thing. Jumping into Leadership without a strategic plan is like jumping in the ocean without knowing how to swim. You may reap unfortunate consequences and discover it all too late.
To create the strategic plan, picture your outcome exactly as you want it to be. Then write down your goals and objectives for achieving that vision. For each goal, create a strategy and a target date for achieving it. Begin with the end in mind, and work backwards until you reach the position you're in today.
Assess your strengths. The odds are that you already possess the knowledge, skill and experience your team will draw upon. Now list all the strengths you can apply to reaching the object of your ambition.
Then appraise your challenges. Maybe they involve market penetration, profitability, expertise, competition or location. Challenges change as your objective changes. How will your challenges impact your goals?
Be willing to act. You can get things done by delegating, outsourcing or leveraging other people's talents. Being a Leader means tapping untold reserves of innovation and unflagging determination. It means being willing to endure long, fast-moving days if you want to reap the rewards.
Get things done through delegation, and create a framework of people who can help you achieve your vision as a Leader. Even if your plan means working solo, you can benefit from accessing all kinds of talented consultants, vendors or subcontractors. Expect your framework to change as your vision grows, but build it only as big as you need it to be.
MFSP BIO and Promo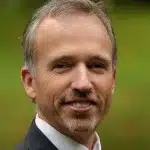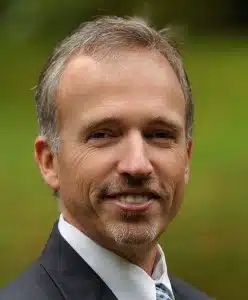 Bryan Heathman is the President of Made for Success. He works with bestselling authors such as Zig Ziglar, Donald Trump and John C. Maxwell in the role of publisher, rainmaker and marketer. Bryan is the author of Conversion Marketing, a marketing book on converting website visitors into paying customers. Bryan's Fortune 500 experience includes working for Microsoft, Eastman Kodak and Xerox.