Competing for a writing award is an often-overlooked tactic in the book marketing list of "To-Dos". But is it worth it? Let's take a look.
Back in the day – I mean way back – citizens of the Greek Empire knew they had made it big when they were crowned with a wreath made from bay laurel leaves. You know the kind: the pungent herb you use to season your holiday bird.
The ancient Greeks used laurel wreaths as awards for accomplishments in sports as well as poetry. Later on the Romans copied the Greek custom and awarded laurels to victorious conquering generals. Judging from the size of the Roman Empire, they must have gone through a lot of leaves. Eventually the generals got lazy, a lot of internal squabbling happened, and the empire declined. So too did the custom of awarding laurels.
Laurel wreaths are still used today as the symbol of academic success, and they're sometimes used in graduation ceremonies for master's degrees. A poet laureate is someone who's been given this distinction.
After the ceremony, there's a lot of feasting and often a sad good-bye to days of scholarly endeavors – no more burning the midnight oil or striving for literary perfection. This is where the phrase "resting on your laurels" comes from. It means relying on your past successes and not pursuing new challenges or paths to glory. Well, at least for some….not for authors!
Popularity vs. Profitability
Why does this matter today? As a matter of habit, or maybe just human nature, we are obsessed with competition. As soon as something is invented, right on its heels comes a new kind of award. We just can't seem to stop comparing one thing to another and crowning the moment with a token of our esteem. Ask any Nobel laureate.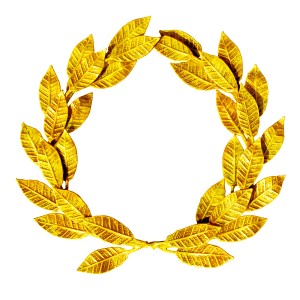 And it's fitting, isn't it? What better way to memorialize the moment or benchmark the best? A stroke of genius deserves recognition, whether it's a gold medal in the international Olympic games or a regional award for a new work of fiction. Usually with this recognition comes some kind of remuneration and some amazing publicity opportunities.
We just love to recognize the best, hold it up for example, and challenge anyone to do better. It makes for forward progress in the most wonderful way.
This brings us to the topic of book awards and the enormous boost they can give to your reputation – and your book sales.
Bryan Heathman's Top 7 Book Awards for Authors
Winning an award for your book may seem unlikely at first blush. After all, the competition and requirements for submission are usually thought to be pretty stiff. But in reality, the fee for submitting your magnum opus for Pulitzer Prize consideration is only $50. Some authors spend that weekly at their friendly neighborhood Starbucks.
Imagine carrying around the title of "Award-Winning Author" on your business card. You just might get past some velvet ropes a little easier with that kind of clout (hey, it could happen).
Besides Pulitzer and Nobel, the list of prominent book awards reads like a "Who's Who" at an acronym convention: PEN, NBA, NBCC and Booker to name a few. But there are lesser-known, more accessible challenges to meet, such as Benjamin Franklin, Independent Publishers Guild and Writer's Digest. Besides bucking the competition for the major brass rings, you are much more likely to win the Sophomore Cup and be the proverbial big fish in a small pond.
Besides lots of celebratory perks and a cash prize, winners are announced to major trade journals, news outlets, public libraries, social media and blogs. Consider your entry for the following awards when you publish your next manuscript:
The Benjamin Franklin Awards: the Independent Book Publishers Association is a non-profit organization that offers advocacy and education. Their Benjamin Franklin Award honors independent publishers and self-published authors for excellent book editorial and design.
Independent Publishers Guild Award: the IPGs Independent Publishing Awards celebrate the achievements and successes of IPG members. Frankly it's a great way for them to drive membership, and it's a great way for you, the author, to connect and network with other serious professionals.
Writer's Digest Self-Published eBook Awards: WD offers a grand prize of $5,000 and a paid trip to their convention. There are several category prizes of $1,000 each, as well as a free subscription to their magazine.
IPPYS – Independent Publishers Book Awards: the Independent Publisher Book Awards (the IPPYs) shine a light on excellent independent, university, and self-published books each year. The independent spirit comes from all corners, and books are judged on merit, not necessarily polish.
Foreword Magazine Book of the Year Awards: Foreword Reviews is dedicated to discovering new indie books. The INDIEFAB Book of the Year Awards help showcase the best indie books for readers eager to discover new stories by unknown authors.
Dan Poynter Global Book Awards: winners of this ebook award get the customary hoopla that accompanies book awards – stickers, social media buzz and press releases. As a winner you'll also be considered for a one-year scholarship award for Dan Poynterís Para Promotion Program.
eLit Awards: the eLit Awards are committed to illuminating and honoring the best of English language entertainment. The eLit Awards include digital publishing in a wide variety of reader formats with submissions from around the world.
Do you have any favorite literary awards? If so, send me a message via www.MadeForSuccessPublishing.com/blog or LinkedIn Messaging and I'll update this list periodically for the benefit of the writing community.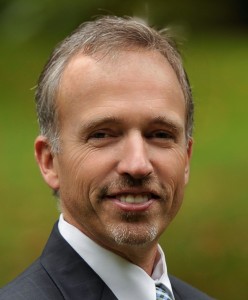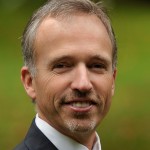 Bryan Heathman is the President of Made for Success Publishing. Bryan works with bestselling authors in the role of publisher and marketer, including the late Zig Ziglar, Chris Widener and John C. Maxwell. Bryan is the author of Conversion Marketing, a marketing book that condenses knowledge on website conversion from 7-years running an online ad agency. Bryan's Fortune 500 experience includes running high impact marketing campaigns for Microsoft, Eastman Kodak and Xerox.