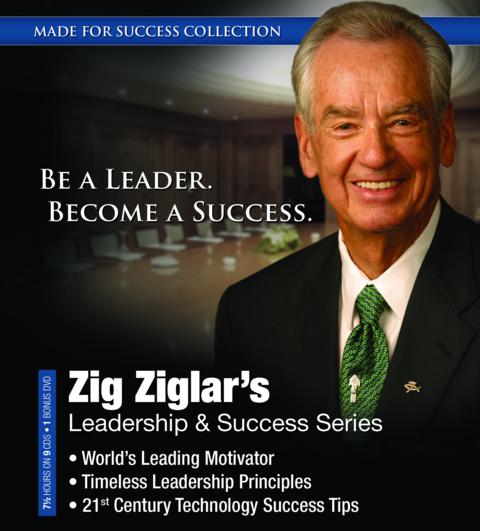 World renowned author and speaker Zig Ziglar teaches timeless principles of leadership that can help you become a strong leader in any vocation. Not only that, he helps listeners develop a deeper understanding of success by understanding principles of achieving success in life and business. His advice includes a nine step program that details how to develop a winning attitude to help you achieve optimal success.
A positive attitude is key to becoming a good leader and learning how to build people up in order to keep your business growing. Develop a positive outlook on failure, and understand why it is an event and not a person. The manner in which you treat people will pay rich dividends.
Everyone is born with qualities to achieve success. Let the most sought after motivational speaker in the world help you develop your success while you lead.
This 9-part audio program, nominated for the coveted Audie Award, with comprehensive workbook includes hours of inspiration, leadership training and motivation.
$29.95