The Author's Dream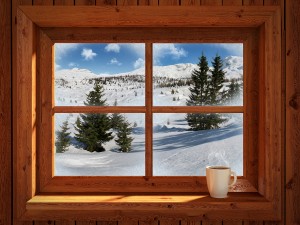 There you are, sipping coffee and cognac by the stone fireplace at a lodge near Neuchâtel, Switzerland. Your muscles are warm and loose from a day of skiing, and your mind is on the fine meal planned for the evening.
Recent sales of your best seller have funded this little getaway, and you can't believe how easily – how quickly – it all came together. It was all so sudden.
You lean back, gazing out the window at the gently falling snow, and smile. Yes, you can trace it all back to that one pivotal moment, the one when you decided to give away copies of your book on Noisetrade. After all, doesn't everyone?
"If only they knew it was this easy," you muse, "then everyone really would be doing it." The sweet aroma of the steam fills your senses while the down-stuffed armchair cradles you in comfort. The thought whispers at the edge of your mind, "Yes, it is truly a good life…"
CLANK!
You're startled awake with a clatter. The spoon you used to stir your powdered instant Swiss mocha mix has fallen to the kitchen floor, jostling you back to the reality of the moment: the onerous task of writing your book marketing plan.
If you don't figure out some way to build your readership, your dreams of Swiss-inspired success are hosed. You might as well use those overstock copies of your ebook to fuel the virtual fireplace app on your smartphone. Not glamorous. Not at all.
Using Noisetrade to Build Your Best-Seller Dream
Using Noisetrade can be one great step on the journey to market your book. Noisetrade is an author-driven marketplace for ebooks and audiobooks. Rather than direct commerce, contributors are rewarded through donations that readers make on the honor system.
For example, a reader downloads a juicy sci-fi novel and has the option to pay for it after the aliens have been summarily dealt with. Score one for the author.
Authors can build an audience by giving away full-length ebooks or audiobooks, or alternatively authors offer sample chapters. Readers can find fiction, non-fiction, study guides, graphic novels and audiobooks galore. It's the utopian version of Amazon.com without the coffee makers, winter coats and toy ads.
And it's true: Noisetrade can be cool. When I work with authors to develop and execute their marketing plans, we do use NoiseTrade, but not for its idealistic original intent. Putting partial ebooks and audiobooks on this site has generated hundreds to thousands of new subscribers to email lists for many of my authors. Here's how it works.
When a reader selects a book to download, they are prompted to make a choice from the pop-up window. They can either log in with Facebook credentials, use their free Noisetrade account, or download anonymously as a guest.
Those who log in are prompted to join the author's mailing list and agree to receive email from them. After that, the author is free to build a relationship and market to them as often as they wish.
The Reality
This is a great email list-building tactic, but a horrible tactic for generating revenue when you post your entire book.
Noisetrade is not a good platform for making pots of money and retiring to the slopes of Neuchâtel. For one thing, the appeal for consumers is that the downloads are free. This attracts freebie-seekers.
Even though the Noisetrade site advises users to leave a tip (and they recommend an amount), the timing of their recommendation sucks. The pop-up asks for the money before the meal – before the reader has a chance to be inspired, amused, educated or tickled by the enormity of the author's wit. Who's going to pay for a sci-fi novel when they aliens haven't been vanquished yet? Most authors don't include a payment link at the end of their book, so the sale is lost.
If you can keep this in perspective, you can capitalize on Noisetrade's innate sexiness as a marketing tool. Our best success has come from this model, or recipe, for using Noisetrade to promote books:
Give away book 1, and publish links to purchase books 2 & 3
Get email addresses when people download your ebook/audiobook
Add these emails to your email database and wow your subscribers with your clever words
Noisetrade is great for getting your creative works into the hands of consumers, building your mailing list and staying in touch with them. If you keep this in mind as you use Noisetrade to market yourself, you can maximize its potential and start adding a little VSOP to your afternoon coffee. Santé!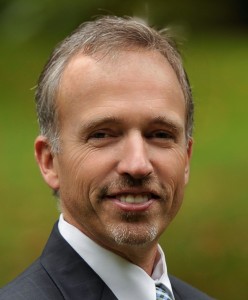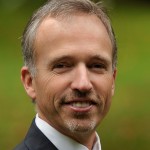 Bryan Heathman is the President of Made for Success Publishing. Bryan works with bestselling authors in the role of publisher and marketer, including the late Zig Ziglar, Chris Widener and John C. Maxwell. Bryan is the author of Conversion Marketing, a marketing book that condenses knowledge on website conversion from 7-years running an online ad agency. Bryan's Fortune 500 experience includes running high impact marketing campaigns for Microsoft, Eastman Kodak and Xerox.