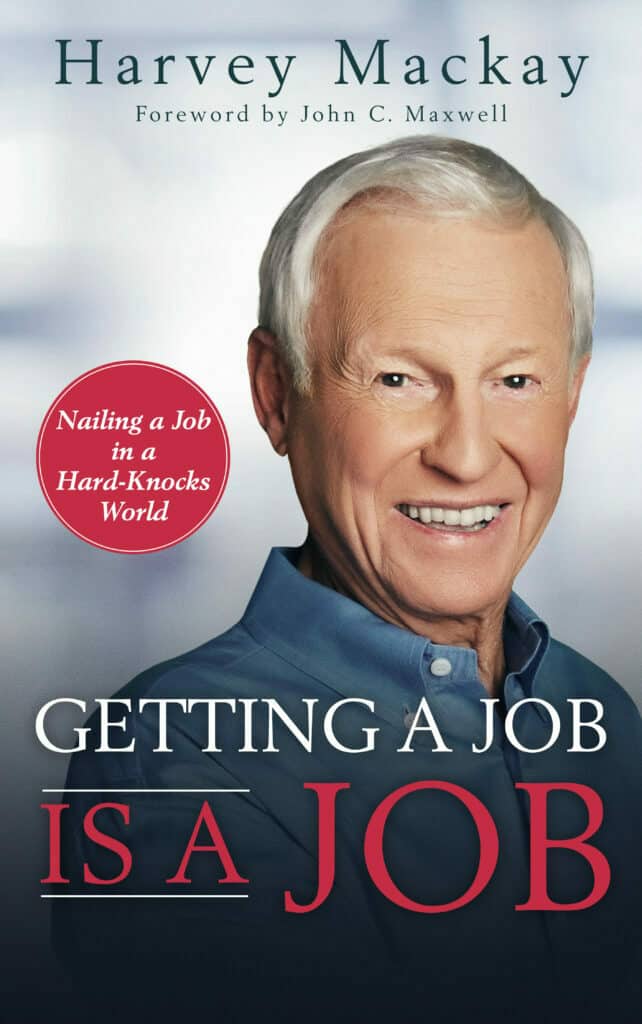 Nailing a Job in a Hard Knock World
by Harvey Mackay
ISBN: 9781641465403
Publish Date: 01/05/2021
Download The Advance Copy
---
"A mother lode of timely, hard-earned, bite-size, street-smart golden nuggets … invaluable for job seekers, employed or unemployed."
—Stephen Covey
You are looking at the ultimate briefing on how to get hired and trading-up for a higher-paid position. This concentrated game plan is drawn from Harvey Mackay's road-tested tips assembled over decades of intense interviews, extensive hiring experience, and life-changing presentations.
It's a tough time for job seekers, and you will need every advantage you can get. With a rapidly changing marketplace shaped by increased automation and technology levels along with the devasting 2020, finding a job has become exponentially more challenging. When unemployment rates are high, you'll need an iron-clad strategy to stand-out.
As an essential resource, this book offers resources and tips to move you to the top!
The resources included are 16 pre-interview questions, 44 interview prep items, and a powerful, 22 item, post-interview checklist.
You will learn:
How to win video job interviews
How to negotiate a job offer for higher pay
Tips to win for 55+ job seekers
How to compete if you are not tech-savvy
What to do if you are a recent college grad.
There is more opportunity in the job market than you can imagine. Armed with these tools, you'll be the most competitive job candidate on the market.
---
Harvey Mackay has written seven New York Times bestselling books, three reached #1, and two were named among the top 15 inspirational business books of all time including the blockbuster Swim With The Sharks Without Being Eaten Alive.  His latest book is You Haven't Hit Your Peak Yet! (January 2020).  His books have sold 10 million copies in 80 countries and have been translated in 52 languages.
Harvey is a nationally syndicated columnist whose weekly business advice appears in 100 newspapers around the country. He was named one of the top five speakers in the world by Toastmasters International and speaks to corporate audiences around the world.  Harvey is chairman of the $100 million MackayMitchell Envelope Company in Minneapolis, which he founded in 1960.  He has been married to his wife, Carol Ann, for 60 years.  They have three children and 11 grandchildren.