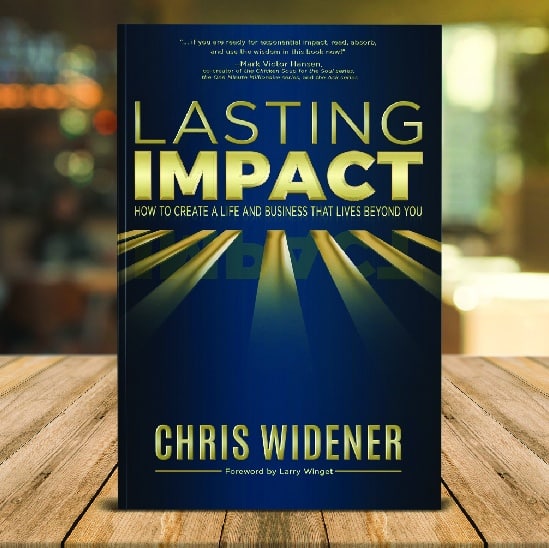 How to Create a Life and Business that Lives Beyond You by Chris Widener
9781641464765
Paperback
8.5 inches by 5.5 inches
160 pages
Manufacturer's Suggested Retail Price:  $14.99
Publish Date: 1/5/2021
Case Quantity:  46
"Lasting Impact is a powerful book. I have invested the last 10 years focused on legacy and I believe strongly that if you want to leave a legacy by design and not by chance then you need to devour Lasting Impact."
―Tom Ziglar CEO of Zig Ziglar, Author, Speaker
Everyone has within them the desire to know that their life matters. Deep inside the human heart is a quest to make an impact on the world around them. They want to know that when they are gone their life and work will have left the world a better place than it was before.
Some people have worldwide impact while others have national impact and others have local impact, but regardless of the size of your impact you were made to make an impact on those around you!
In this book, Lasting Impact, Chris Widener makes the case that you were designed to make an impact. It is part of your destiny. He gives you not only the philosophy of impact but the actions to take in order to ensure your life's work will extend for generations.
Chris Widener is a seasoned businessman, a best-selling author, coach and consultant to CEOs, as well as a dynamic speaker recognized worldwide. Author of over 400 articles and twelve books, Chris has produced more than 85 audio programs on the subjects of leadership, influence and motivation.