Christian author David Dusek is a #1 best author, with ebook release Rough Cut Men: A Man's Battle Guide to Building Real Relationships with Each Other, and with Jesus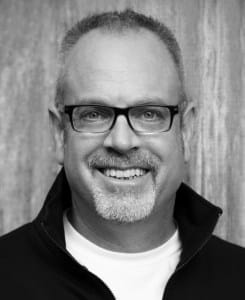 Author David Dusek's book Rough Cut Men reached the #1 position on Amazon.com in the Men's Christian Living category in August 2015, surpassing best-selling books Wild at Heart by John Eldridge and Fearless by Eric Blehm. Dusek's book uses a blend of "guy movie" analogies to get men talking about real life events.
Rough Cut Men walks readers through the idea that life is like the first edition of a movie – or a rough cut. Much like movies, men are not the finished product but are a work in progress. The book helps men foster real relationships that equip men facing the battles of life.
Bryan Heathman, President of Made for Success Publishing, says: "Prior to the book release, Rough Cut Men was ranked over #150,000 in the Amazon Kindle best-seller ranking. As a result of deploying conversion marketing techniques on the author's Facebook page, Dusek's book hit #1 in the Men's Christian Living genre and #9,047 overall for all Amazon ebooks on August 26th, 2015. Dusek's witty writing style and straight-to-the-heart examples are a refreshing approach to help equip men to live their faith."
Here are 5-Star Reviews on Amazon.com about Rough Cut Men:
"Well written and easy to read. Concepts based in scripture. Real life examples and sound advice for negotiating real problems in this world."
"This book has not only changed my life by opening my eyes to some major voids that need to be filled but also has allowed me the eye opening to greatly affect my wife and kids as well. I truly feel the author's words have made me a better husband, father and person."
"David writes in every day, plain language and uses references to movies and stories that every man can relate to. He has a way of putting things that "cuts through the rind, and gets right to the melon."
About Made for Success Publishing
Made for Success Publishing works with authors worldwide to produce successful book-launch campaigns. Made for Success Publishing produces best sellers by combining book-marketing strategies with North American sales coverage to major retailers. Made for Success Publishing works with authors on the launch of physical books, ebooks and audiobooks. You Tell the Story. We Tell the World.
About the Author
David is the founder of Rough Cut Men Ministries, which is primarily a live, interactive men's experience using a strategic combination of action movie sequences, real world current events, Biblical truth and squad sized discussion times with a single, laser focused objective: To get men talking about what's really going on in their lives. David travels around the country, and the world, using the Rough Cut Men Movie Experience to get men to be transparent with one another and with Jesus. He has spoken to thousands of men around the world, engaging them with other men in a David and Jonathan model of friendship.
To contact David Dusek for speaking engagements, visit www.RoughCutMen.org
Learn more about Rough Cut Men at Amazon.com.