Dr. Allan Colman has been named a Top 10 Speaker by ISN Works. His featured keynote is "GOT LEADERSHIP – Transform Your Leaders and Transform Your Business Growth." Dr. Colman uses humor, case studies and powerful insights designed to transform your teams and open up many new business opportunities.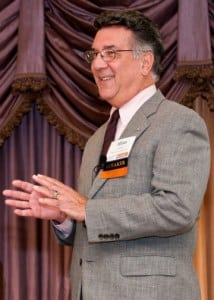 He utilizes 6 skills which are crucially linked to exceptional leadership, accelerating revenue growth and increasing effectiveness. The key to transforming sustainable revenue growth to productive revenue is centered in a firm's leaders who are willing to address critical impact areas.
Colman may be reached at www.allancolman.com and ISN at 800-987-7771.
About Made For Success Publishing
(http://www.madeforsuccesspublishing.com) works with motivated authors worldwide to produce successful book-launch campaigns. By combining proven book-marketing strategies with enhanced retail promotion, Made for Success Publishing works with self-published authors on the launch of physical books, ebooks and audio books.
About the Author:
Dr. Allan Colman, CEO of The Closers Group, is a consultant, speaker and author. He is an expert in business growth and leadership and a foremost authority on exceptional leadership. His three recent books, Crazy Impact, Own the Zone, and Lead Like A Boss are all published by Made for Success Publishing and are utilized in his seminars and workshops. (http://www.allancolman.com)