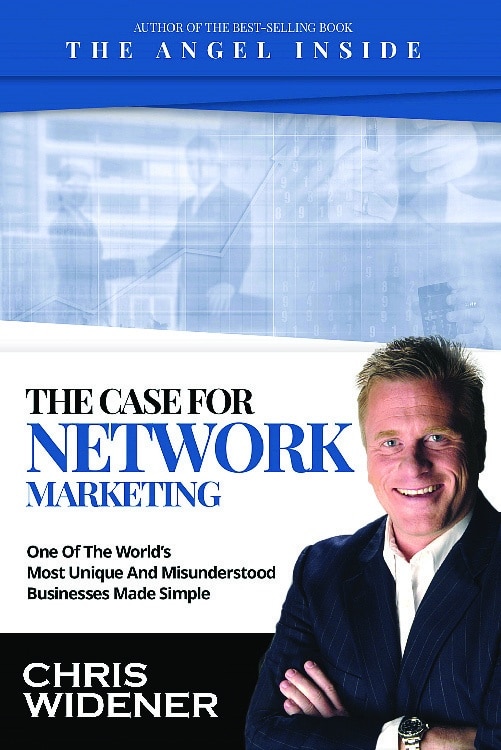 The Case for Network Marketing
One of the World's Most Unique and Misunderstood Businesses Made Simple
9781613398067
Paperback
6 inches x 4 inches
48 pages
Manufacturer's Suggested Retail Price:  $7.99
Publish Date: 7/15/2016
Case Quantity:  146
"The leader of the next generation of personal development experts"
--Jim Rohn, America's Favorite Business Philosopher
Chris Widener, one of America's top business minds, provides a simple explanation on the power of one of the world's most unique and misunderstood businesses today. Take an in-depth look at Network Marketing through a comparison of traditional businesses. Discover how an MLM business has unlimited power to produce wealth.
There are really only two ways you can make money in this world, and they represent the two economic systems: the wage system and the profit system. Network Marketing represents the profit system and is the single most successful method of starting a business with very little investment. In this book you will discover:
• A Comparison of Business Models
• Network Marketing versus a Pyramid Scheme
• The Wage System and Profit System
• The Network Marketing Advantage
The Case for Network Marketing will show you that it doesn't matter where you start, or whether you have a college degree. In this profit system, Chris Widener clearly illustrates this unique opportunity to become famously wealthy.
Chris Widener is a seasoned businessman, a best-selling author, coach and consultant to CEOs, as well as a dynamic speaker recognized worldwide. Author of over 400 articles and twelve books, Chris has produced more than 85 audio programs on the subjects of leadership, influence and motivation.