Be A Link In the Chain
I was working with an author named Jennifer last week on her social media strategy for her upcoming book. She told me a simple story that got me thinking about this giving season – about how it can bring together people of all kinds, regardless of their backgrounds or economic status.
When Jennifer ordered coffee at her local drive-thru that day, a stranger in the car ahead of her generously paid for her coffee drink.
Jennifer was touched, and on the spur of the moment, she did the same for the person in line behind her. When Jennifer drove up to the cashier, the barrista leaned out the window and told Jennifer she was the 40th person in-a-row to pay it forward!
Of course, "pay it forward" is the idea of repaying a good deed by doing good for others instead of for the original person. It's a simple enough concept, but it's so seldom seen these days.
In Jennifer's case, that same couple bucks was turned to do the good work of more than a hundred dollars. The small gesture made a difference for at least 40 people.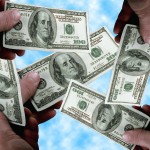 Who knows how far the chain extended that day? After all, there's no telling what happened after Jennifer drove away from the coffee stand.
Though drive-thru coffee may not be your cup of tea, you can still use this idea to make life a little better for someone else. Simply extend a bit of kindness with no strings on it. For centuries, people have been doing just that for friends and strangers alike.
Where Do Kind Acts Come From?
A lot of people mistakenly think this idea started with the Hollywood film Pay It Forward from the year 2000. The movie was immensely popular, about a young boy and his big idea to change the world through simple acts of kindness. The movie topped out at #4 at the box office and netted $55 million worldwide at the box office, but it went on to make big ripples around the globe.
To trace the movie's plot to its source, you'll find that the screenplay was adapted from a novel by Catherine Ryan Hyde. But the concept didn't start with her. You'd have to go farther up the chain than that to find the idea's origins.
Back in 1980, "pay it forward" showed up in a special edition Marvel comic that teamed Spider-Man and The Incredible Hulk. The story traced the path of a $5 bill from a loan by a retiree to someone down on his luck, following the five-spot's round-about route, returning to the elderly man by way of the two superheroes.
But "pay it forward" didn't start with Marvel Comics either. An author named Lily Hardy Hammond wrote about the idea in her book In the Garden of Delight, published in 1916. She said, "You don't pay love back; you pay it forward." Even a hundred years ago, the idea wasn't new.
Ralph Waldo Emerson wrote an essay in 1841 called "Compensation." He said, "The benefit we receive must be rendered again, line for line, deed for deed, cent for cent, to somebody."
Still, this isn't the beginning of the chain. Ben Franklin proposed the "pay it forward" idea in a letter in April 1784. He told a friend, "When you meet with another honest Man in similar Distress, you must pay me by lending this Sum to him; enjoining him to discharge the Debt by a like operation… I hope it may thus go thro' many hands, before it meets with a Knave that will stop its Progress."
Would you be the Knave? Perish the thought.
From Stage to Cinema in 2000 Years
You might think that someone as smart and influential as Benjamin Franklin originated the "pay it forward" idea. It sure sounds like him. In reality, the idea predates modern civilization, making its first appearance (that we know about) in Ancient Greece.
The concept was the key to the plot of a classic Greek comedy, dating back to 317 BC. The play was called The Grouch (okay, it was called Dyskolos), written by someone named Menander. The script was lost for centuries and rediscovered in 1957.
I'm sure in the future some Broadway director will turn the ancient play into a big budget action film, spawning a line of polyethylene superhero figures, a comic book, and maybe a series of theme park rides. For the time being, it's just a nice story about a grouch whose life is touched by an act of kindness.
Now, it seems to me I've seen something like this before. Didn't I? Ah yes, I think it was my hometown stage production of Dickens' A Christmas Carol. Maybe this year I'll buy a couple extra tickets and give them to those two young adults in line behind me… and ask them why they keep calling me "Dad."
Bryan Heathman is the President of Made for Success. He works with bestselling authors such as Zig Ziglar, Donald Trump and John C. Maxwell in the role of publisher, rainmaker and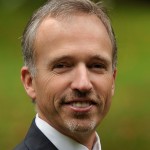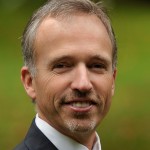 marketer.
Bryan is author of Conversion Marketing, a marketing book on converting website visitors into paying customers. Bryan's Fortune 500 experience includes executive positions with Microsoft, Eastman Kodak and Xerox.
NEW AUDIO RELEASE:  Leadership Success Series
Made for Success has teamed-up with the top names in Leadership development to create the Leadership Success Series, as downloadable audios.  With 28 audio recordings from the top minds in leadership, this collection of audios will create amazing ideas to use in your leadership endeavors next year.   Draw on the experience of these best selling authors including John C. Maxwell, Brian Tracy, Dr. Larry Iverson, Dr. Sheila Bethel, Bob Proctor and Chris Widener.
Instantly download these MP3 audio files and invest in your leadership abilities while you commute or workout.   Click here to see the entire list of audios included in this series.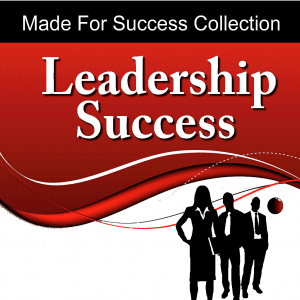 This $299 leadership audio library will inspire you to achieve your most important goals.