When you write a book, getting book distribution is a major component of publishing success. Getting the widest distribution possible for your book should be your main goal. Once you've gone to the trouble of writing your best ideas and publishing them, you'll want as many people as possible to engage with you.
As a publisher, a number of the authors I coach come to me with many misconceptions about book distribution. They think that all they need to do is publish their book on Amazon Kindle, and they'll have a best seller on their hands.
In reality, Amazon represents fraction of the book market. Of the scores of methods for distributing your work, online retail is just one of them. Likewise, there are many money-making derivatives for your work. eBook sales comprise only a fraction of the revenue you can make when you publish intelligently.
Having a publisher on your side will help you navigate the maze of details involved in getting your book to market. A good assisted self-publishing company will have access to hard numbers you may not even have considered before as an author. They will also have inside connections you just can't leverage any other way.
Shhhh! Libraries Are Publishing's Best Kept Secret
When you publish your book, one of the best ways to ensure that you have a captive audience is to distribute your book through the public library system and a network of corporate libraries. For you as an author, this could mean having a printed volume of your manuscript available in every town and city in the country. There's nothing sweeter than that sweet "Shhh" of success when you show up for your book signings.
Libraries buy huge quantities of books all the time. Why not yours? To get started, first you'll need to understand how they buy and what influences them to make those buying decisions. Once you know this, you can sell untold volumes of your book (pun intended – sorry).
The reality of this distribution tactic depends on how popular your book is to start. Unless you have a team of sales people promoting your book to libraries through their own catalog, your book would need to be immensely popular in order to shout above the noise of the overcrowded book marketplace.
On the other hand, having a sales team promoting for you is not some pipe dream, as many might expect. For the authors I work with, it's a reality.
Just about everyone agrees that library distribution sounds like a great idea. But how do you actually make it happen? For the answer, let's take a quick look at how today's libraries came by their current circulation system.
How To Get Your Book Into Libraries
At one time, Andrew Carnegie was the richest man in history. He made enormous gobs of money in the steel industry, and he became famous as a philanthropist. In fact, he spent the first half of his life making money and the second half giving it all away.
Carnegie was influential in promoting lending libraries throughout the U.S. The story goes that he would approach cities and towns, Chambers of Commerce and local fraternal organizations with an offer to help them build a library. He would put up half the money for the library if the townspeople would come up with the other half through taxes or other fundraising. This meant a boom to the existing library system, and the result is what we see today throughout the U.S.
To put books into the branches, committees discuss the topics and authors that people want to read most. The library commission meets regularly, usually annually, to decide generally what should go into the library. Libraries can order books for their patrons, and they often keep track of the most requested books.
There is also an inter-library lending system. If you order a book from your local library in Seattle, your cherished volume may come to you from as far away as Boise, Idaho. The Internet has changed much about the way libraries work, including speed, but the lending concept remains the same.
Each library has a procurement officer who decides which books to buy to put on the shelves locally. If there's enough demand for a book and they have the budget, they will buy it.
On the other side of this equation, publishing companies have teams of sales people who meet with the book buyers at libraries and library conventions, convincing them to order the books in their catalogs.
Many libraries will only work with a restricted number of catalogs. This means if you're a lone wolf trying to get your foot in the door at your local branch, you may have a bit of a hurdle to get over. The place to start is the procurement office at district headquarters.
One author created a musical stage play for children to promote his children's book, complete with 5 actors and dancers. The author took his troupe on the road to local bookstores, libraries and schools to perform a live musical depicting characters from his book "The Kid with the Red Juice Mustache." Parents of children attending the show lined-up to buy his book, as did the librarians hosting his events.
Having a publishing house do the ground work for you is ultimately the easiest option for increasing your book's distribution. This is true not just for getting your book into libraries, but getting it into the scores of other outlets clamoring for new books to loan or sell.
With the right kind of push, you could be hearing the sweet "Shhhh" of success!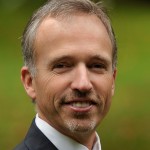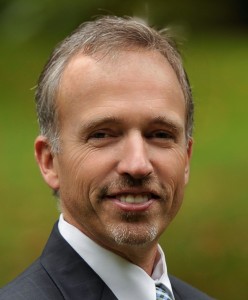 Bryan Heathman is the President of Made for Success. He works with bestselling authors and consultants which have included the late Zig Ziglar, Donald Trump and John C. Maxwell in the role of publisher and marketer. Bryan is the author of Conversion Marketing, a marketing book on converting website visitors into paying customers. Bryan's Fortune 500 experience includes working for Microsoft, Eastman Kodak and Xerox.